Today, 20th of August 2015, marks a next chapter of collaboration between Project Management Group (PMG) and Goldwater (GW). Two companies have agreed on collaborating towards further unlocking the full potential of PMG in the field of project management. PMG will be supported by GW on the international market, with the main emphasis on Africa.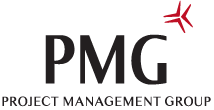 Projects diversity arising from the variety of developers' objectives mandated that PMG, in managing such projects, adopt novel approaches to its service and adapt to the local market dynamics. Currently PMG manages residential, commercial and hospitality projects in all such domains.
With an impressive track record of successful projects run by our Project Managers and controlled by our Quantity Surveyors, PMG has earned the trust of major clients in the UAE. Whether it be strategic cost modeling or advice in relation to contract and procurement, proactive cost management, value engineering or risk and value management, PMG offers credibility, capability and an assurance that its professional, experienced and continually developed resources will deliver real savings and value at all stages of the project lifecycle.
Due to the fast global development, project management is an essential tool for any successful company. As defined by BusinessDictionary management is, "The organization and coordination of the activities of a business in order to achieve defined objectives." Project management follows along with the similar steps where organizations need to define the goals and objectives to achieve based on the project. PMG is joining among the leading companies of GW to showcase its ability to smoothly and effectively achieve the final goals of the project.
On the process of success, the first step needs to be done from the interested company on explaining what are their exact demands, goals and needs, and, in collaboration with PMG understand, the type of management that should be emphasized in order to reach the objective (project, program, portfolio management).
Upon establishing the essentials, PMG is going to create a dedicated team that would work on, firstly, identifying the road map for goal achievement, and, secondly, providing full information on how to reach the goal.
Dullness and predictability may play a very negative role in our lives, but when it comes to the lives of people it is a crucial and important task that should be outmost importance in any project development.
With all that said GW truly believes that PMG's talent, at this moment, are not showcased on the global scale, being the leading project management company in the UAE, however, not YET, world known company. That is where GW wants to assist PMG, not to active its skill, but to expose the world to a true exemplary company of professionalism and integrity by showing what UAE based company capable of.
MORE DETAILS at:
Project Management Group Website